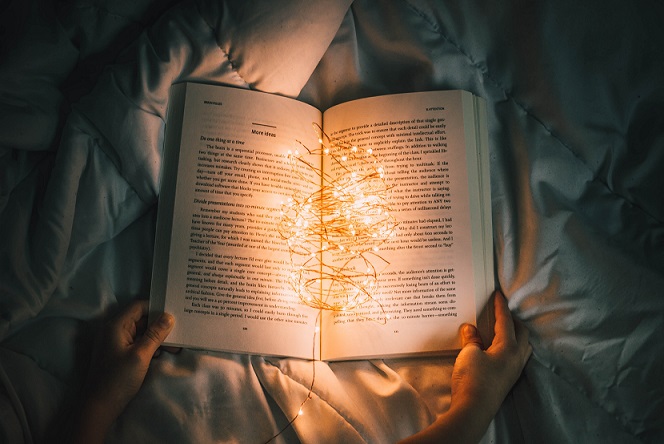 Data is an essential component of every business regardless of the industry your organization caters to. This is precisely why several businesses invest a lot of time and effort in finding precise data value and communicating it to their target audience accordingly. Nowadays, a mere display of spreadsheets with rows of numbers has become insufficient for demonstrating the significance of data.
In contrast, information portrayed in the form of storytelling is more preferable as viewers can comprehend its significance with ease and respond appropriately. As a result, businesses can execute more informed decisions through data storytelling, develop more successful content that resonates with the proper audiences, and significantly improve their content marketing business.
Keeping this in mind, let's shed some light on why data-driven storytelling is integral for organizations today along with a few real-world examples to comprehend the same.
The Essence Of Integrating Data-driven Storytelling in Your Organization
Data-driven storytelling transforms complex information into simple narratives that can be easily understood and put into practice. Chip Heath, one of Stanford's well-known professors, had conducted a study that states that about 63 percent of people could recall stories. And only 5 percent were able to recall statistics from the above. Businesses collect data in greater quantities than ever before from sources including social media, research firms, and internal processes.
You can utilize this information to examine current trends and create well-informed business decisions. There are, however, many businesses that can't make the best use of their data. That is because company leaders who lack data literacy may struggle to make sense of this data.
Business leaders may comprehend their organization's history, current state, and future using data storytelling and language. As a result, they can better plan for the future. Stories have a stronger impact on people than data alone. When done well, a data-driven storytelling approach can truly change how a company works, resulting in better business outcomes. As a result, businesses can process more complicated business information more easily.
By combining storytelling in business analytics, visualizations become more engaging and effective, which keeps viewers interested and long-term affects their memory.
Data-driven Storytelling Can Take Your Marketing Up A Notch
Marketers may benefit greatly from data storytelling by gaining new insights and communicating those ideas more effectively. In addition, it may help you produce high-quality content that impacts your audience. Storytelling is a great way to connect with your audience deeper since it combines both rational and dynamic aspects of the brain. Data visualization storytelling is very effective in this situation since it increases:

● Retention – Information that has been visually processed is more likely to be remembered later.
● Appealing factor – As a result of this visual engagement, the content is more appealing to the reader.
To acquire a competitive edge and standout, businesses must develop distinctive and creative story concepts. Data is a convenient approach to obtaining these types of stories. The latter is particularly true for stories that are based on internal data. These insights can assist you in shedding light on a previously undiscovered subject, introducing an intriguing approach, or providing individuals and industry with a beneficial perspective.
Effective Practices That Help Curate Unique Data-driven Storytelling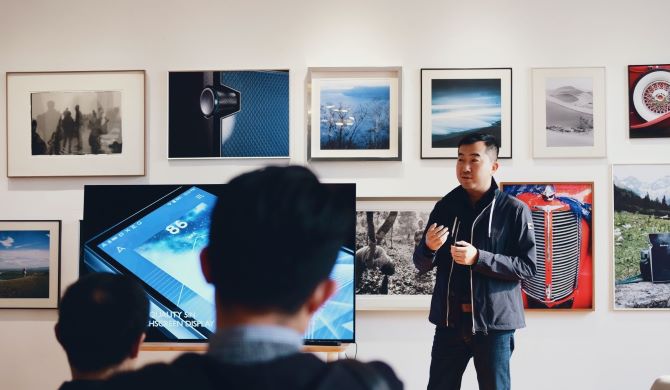 Identify your objectives & target market
To create a data-driven story, you must first determine its goal. This will help you detect patterns, focus on a particular dataset, organize data to support a study, show the success of a plan, or highlight the value of your goods. Depending on your audience and their preferences, you may need to regularly convey multiple storylines from the same set of facts.
When using statistics to convey a story, Spotify's Wrapped is a remarkable example. Once a year, the music app makes a personalized presentation for every one of its customers. making a summary of the previous year's musical consumption.
Maintain objectivity and transparency
If the data is being used to support a particular viewpoint, the visualization should nonetheless portray the information objectively. You could undermine your credibility and trust in your details by manipulating the truth, whether deliberate or unintentional. Additionally, when selecting information for your data story, maintain objectivity.
Personalize data-driven storytelling
People are interested in learning about other people. If you look at the amazing stories, they are always about how someone overcame adversity. Stories assist us in comprehending how and why our lives change throughout time. These stories are intended to teach the audience how to deal with difficult situations and determine the best course of action. For example, Uber communicates with their consumers using data analytic storytelling techniques every year.
Final Verdict
If you are not leveraging data-driven storytelling in business, you are missing out on many opportunities and benefits. Your firm most likely has a plethora of raw data that's eagerly waiting to be mined and facilitated to assist your organization with crucial data-driven business choices. Additionally, if you're seeking to acquire a competitive edge in the market and stand apart, data-driven storytelling can surely assist you with achieving the same.
The Essence Of Data-Driven Storytelling: The Modern Way To Facilitate Data in 2022