Are you tired of juggling spreadsheets, sticky notes, and scattered donor information?
Do you yearn for a more organized and efficient way to manage your nonprofit's donors?

Donor management software could be the answer to your prayers. But with a myriad of options available, it's crucial to choose the right software that aligns with your nonprofit's unique needs.

At Humanata, one of the top data analytics companies in Canada, we understand the power of data solutions for nonprofits. With our expertise in providing data analytics solutions and software for nonprofits, we can help you navigate the complex landscape of donor management software selection.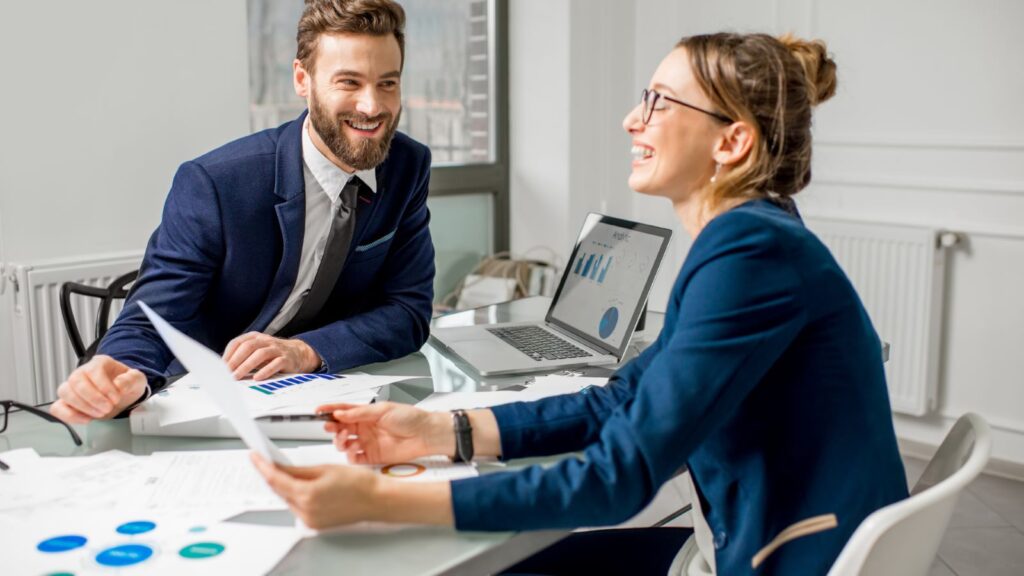 By the end, you'll be equipped with the knowledge to make an informed decision that sets your nonprofit up for success.
Understand Your Nonprofit's Needs:
Before diving into the world of donor management software, take a step back and assess your nonprofit's specific requirements. Are you primarily focused on fundraising, event management, volunteer tracking, or all of the above? Understanding your needs will help you narrow down your options and find a software solution, such as a nonprofit CRM, that caters to your organization's goals.
User-Friendly Interface:
One of the key aspects to consider when choosing donor management software is its user-friendliness. A complex and unintuitive interface can hinder adoption and create unnecessary confusion among your staff. Look for software with an intuitive and visually appealing interface that simplifies tasks and encourages seamless navigation.
Scalability and Flexibility:
Your nonprofit is a growing entity, and your donor management software should be able to grow with you. Consider the scalability and flexibility of the software. Can it accommodate your organization's increasing donor base and evolving needs? Ensure that the software offers room for expansion, additional features, and the ability to customize fields to fit your unique data requirements.
Integration Capabilities:
Efficient data management often requires integration with other tools and systems your nonprofit uses. Look for donor management software that seamlessly integrates with your existing software stack, such as accounting systems, email marketing platforms, or event management tools. Integration eliminates data silos and allows for smooth data flow across various systems.
Robust Reporting and Analytics:
Data is a valuable asset for nonprofits, and the right donor management software should provide robust reporting and analytics capabilities. Look for software that offers insightful reports, customizable dashboards, and data visualization tools. This will enable you to gain valuable insights into your fundraising efforts, donor behavior, and campaign performance, empowering data-driven decision-making.
Security and Data Privacy:
Nonprofits handle sensitive donor information, and protecting that data should be a top priority. Ensure that the donor management software you choose adheres to industry-standard security protocols and offers data encryption. It should also comply with privacy regulations such as GDPR or CCPA, providing peace of mind for both your organization and your donors.
Support and Training:
Implementing new software can be a daunting task. Look for a donor management software provider that offers excellent customer support, including training resources, documentation, and responsive helpdesk assistance. A supportive provider will ensure a smooth transition and assist you in maximizing the software's potential.
Now, let us introduce you to seven top donor management tools that can revolutionize your nonprofit's operations.

1. DonorPerfect:
DonorPerfect is a comprehensive and user-friendly donor management software that empowers nonprofits of all sizes. With its robust features like donor tracking, fundraising management, and communication tools, DonorPerfect ensures you have a holistic view of your donors, making it easier to engage with them effectively. Its intuitive interface and customizable reporting capabilities make it a popular choice among nonprofits.
2. Bloomerang:
Bloomerang is renowned for its donor retention focus. It helps nonprofits build lasting relationships by providing insights into donor behavior, personalized communication tools, and donor engagement tracking. Bloomerang's powerful analytics and reporting features enable nonprofits to make data-driven decisions, ensuring their fundraising efforts yield maximum impact.
3. NeonCRM:
NeonCRM is a versatile donor management tool that caters to the specific needs of nonprofits. It offers robust features like donor database management, event management, email marketing, and online fundraising. With its seamless integration capabilities and customizable workflows, NeonCRM simplifies donor management, allowing you to focus on your mission.
4. Kindful:
Kindful is designed to simplify donor management for small to medium-sized nonprofits. It combines donor tracking, online fundraising, and communication tools into one easy-to-use platform. Kindful's intuitive interface, donor segmentation options, and automation features enable nonprofits to engage their donors effectively and save valuable time.
Little Green Light offers a comprehensive suite of tools to streamline nonprofit operations. From donor management and event planning to volunteer management and online donations, this software has it all. Its clean interface, intuitive reporting, and customizable dashboards make it an excellent choice for nonprofits looking to consolidate their operations in one place.
6. Salesforce Nonprofit Cloud:
Salesforce Nonprofit Cloud is a powerful CRM platform tailored specifically for nonprofits. It provides a complete view of your donors, volunteers, and supporters, allowing you to manage relationships, track donations, and run targeted campaigns. With its robust analytics and extensive integrations, Salesforce Nonprofit Cloud offers a scalable solution for nonprofits of all sizes.
Blackbaud assists a wide range of organizations, including nonprofits, schools, faith communities, and cultural organizations, in enhancing their fundraising efforts. With their fundraising solutions, you can effectively nurture relationships with your donors through lifestyle analytics while attracting new members through a user-friendly centralized system.

Conclusion:
Choosing the right donor management software, such as a nonprofit CRM solution, is essential for nonprofits seeking to streamline their operations and leverage the power of data analytics. By considering factors like user-friendliness, scalability, integration capabilities, robust reporting, data security, and support services, you can find the perfect software solution to address your organization's technology challenges.
Remember, it's not just about managing donors; it's about building meaningful relationships and making a lasting difference. So, take the time to choose wisely, and watch as your nonprofit flourishes with the right donor management software by its side.
The Ultimate Guide to Choosing Donor Management Software + 7 Tools You Must Try!